So this weeks post, isn't the usual update post, quite simply because, well …. I'm bored of PES 2021.
You will all recall i slated PES 20, and for good reason, but with Konami tweaking most of the points I had issue with, and with FIFA 21's modding scene looking uncertain a couple of months ago, it was this driving factor in me picking up and playing PES 2021.
I am playing a heavily modded PC version of course, with many graphical enhancements and a game play mod that makes the game even better on the pitch, and have to admit, I have been enjoying the on-pitch action quite a lot, trying to take Sunderland back to the Prem, then being sacked, and taking over at Norwich.
But, as was always the fear, despite enjoying the on-pitch action, Master League is just so boring and repetitive and shallow that the feeling of being embroiled within a living breathing football career world is just not there, lately it just felt as if i was playing friendly after friendly and making a few signings here and there, to coin a term used by others in the past 'games in PES, just don't matter'.
There is little to nothing to do between games, its a simple process of play match, skip to next match, play match, skip to next match, play match, make a signing, play match, rinse and repeat.
We all know the issues with ML so i wont go over old ground all over again, but the appeal, the addiction, to will to want to play PES just hasn't been there the last week or so, so for now, my PES21 ML on PC is on temporary hold, much like most of our lives this year.
I was lucky enough to bag a PS5 a few weeks ago, and have FIFA 21 on that platform, with its shiny new dual sense controller, so have opted to start a FIFA 21 Career Mode on PS5, which I will play alongside Cyberpunk 2077, which I will comment more on later in this post.
But I need help, undecided as to who to choose to start a career with, do I go for a lowly prem team and try to build them up to glory? Take a Championship side, go for promotion and the aim of securing their legacy amongst the English elite, or do i go all road to glory style and take a league one, or even league two side and go for the long haul, and try to get them from the pits of english football to competing on the european stage?
I have added a few polls down below, and would be most greatful if you could complete them, then I will take the results, and base a new FIFA 21 PS5 CM on the most popular choices.
Here goes:
If Premier League then choose a team from the following:
If Championship then choose a team from the following:
If League One then choose a team:
Or lastly, if League Two, choose from:
Once I have the results I will start a CM immediately and probably post some mini updates within the comments, im mindful that it's the week leading up to Christmas and people will be busy, as next Thursday is Xmas eve, I will aim to get a post up early morning, and wont post again until the new year, but will be active in comments.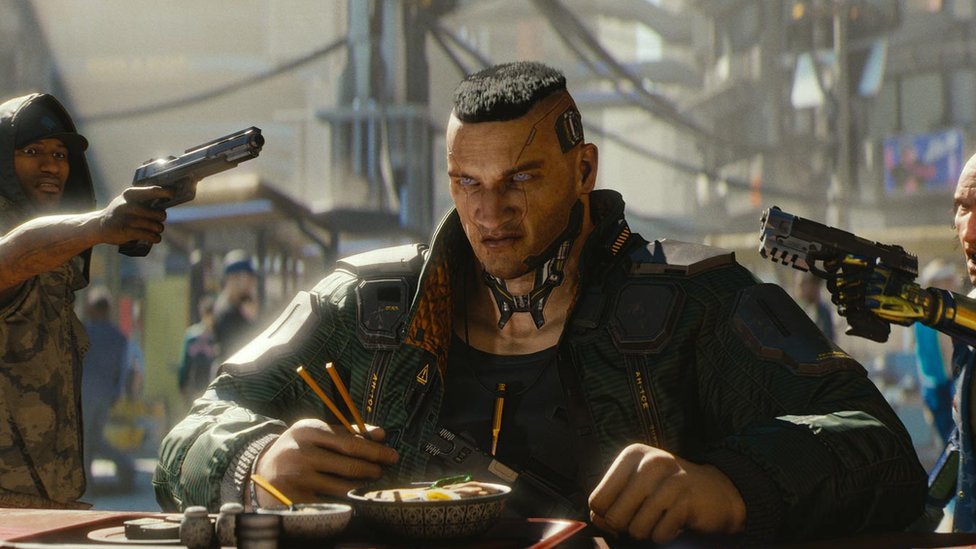 Cyberpunk 2077. The most anticipated game for years, 10 years in development, several delays, it's ready when its ready, was the tagline from CDPR, well I dont think they would have envisaged the reception the game has got this past week, due to the many issues and bugs.
I've heard horror stories, I'm yet to experience them myself, I'm playing on PS5 which should obviously run the game flawlessly, and I have only encountered one crash and one bug, which just exited the game suddenly and threw up an error code, restarting the game, which was almost instant thanks to the PS5's power and SSD drive, and replaying that segment saw the game continue without any issue, and a bug whereby i could not proceed a mission until all enemies were killed, which they were but the game failed to recognise one kill because his face was stuck to a pillar, once I'd shot him again and the collision detection mechanics kicked in and he fell to the floor, I was able to proceed.
CDPR are due to release a hotfix any day now, to address some of the issues, but will admit, for the length of time the game has been in development, and how many delays it has head because CDPR wanmted to get it right, it is a tiny bit underwhelming*.
I say that with an asterisk because I'm only about 4 hours in, probably, not even 2% of the game, so much yet to see and do, and the wealth of missions and things you can do is overwhelming, but mostly meant the graphics and textures. a PS5 running the worlds most developed game should look amazing, yet a burger, on top of the bar, in a meeting with sidekick jackie whilst discussing a mission, looks like something out of a 90's PS2 game:
It's little details like this that taint the experience slightly, however that being said, I'm still enjoying the game and excited to see all the many different ways you can play and decisions you can make which affect the path you take.
Also have to commend CDPR on the retail package, I bought the standard version, and with it was a big fold out city map, artwork postcards, stickers, and an actual game manual, giving the lowdown on Night City's many gangs, hideouts, cars, weapons etc, felt good to actually read a proper game manual again rather than pressing a button to bring up a watered down screen in game.
One last thing I'd like some direction on, going forward for the new FIFA CM, what kind of content would you all prefer to see in weekly posts? I want to make the content as engaging and enjoyable to read as possible, so one last poll below:

That's it for now, speak in the comments, all the best.